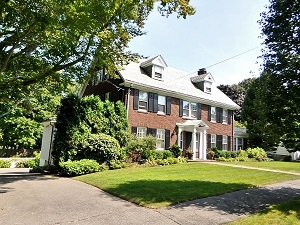 "Choosing HILARY FOUTES as our selling and buying agent was the best decision!! Moving is one of the most stressful and emotional life events and having HILARY by our side was invaluable. HILARY is savvy, astute, tenacious, and always has her client's best interest in the forefront. As a buyer agent, she is attuned to current market inventory, pricing, value and has great negotiation skills. In a competitive market where inventory is low, having HILARY abreast of upcoming inventory was essential in getting our new home. We looked at many properties over the years, she was always patient and keeping us focused — we never felt pressured. In fact, one point out of frustration we considered a home that now looking back didn't suit our needs. Putting her personal gain and interests aside, she strongly advised us against settling and reassured us a perfect house would eventually come along. As a selling agent, HILARY was instrumental through the entire process – from getting house sale ready to the final stages of closing. In preparation, HILARY was extremely quick and resourceful with a network of inspectors, attorneys, tradesmen, etc. as needed. As a recommendation of HILARY's, tradesman and professionals would respond promptly - one tradesman came in ten minutes just for a minor fix. We are most grateful for HILARY's professional and sensitive handling of the contract negotiations of the home sale. With the buyers being our long time friends, she made what could have been an awkward situation into an easy and non-eventful process. We are so glad to have had HILARY through our entire process and without hesitation strongly recommend HILARY as your broker!!"
Camay and Matt Pascucci, Morton Rd. & Bradlee Ave.
Camay and Matt Pascucci, Morton Rd. & Bradlee Ave.